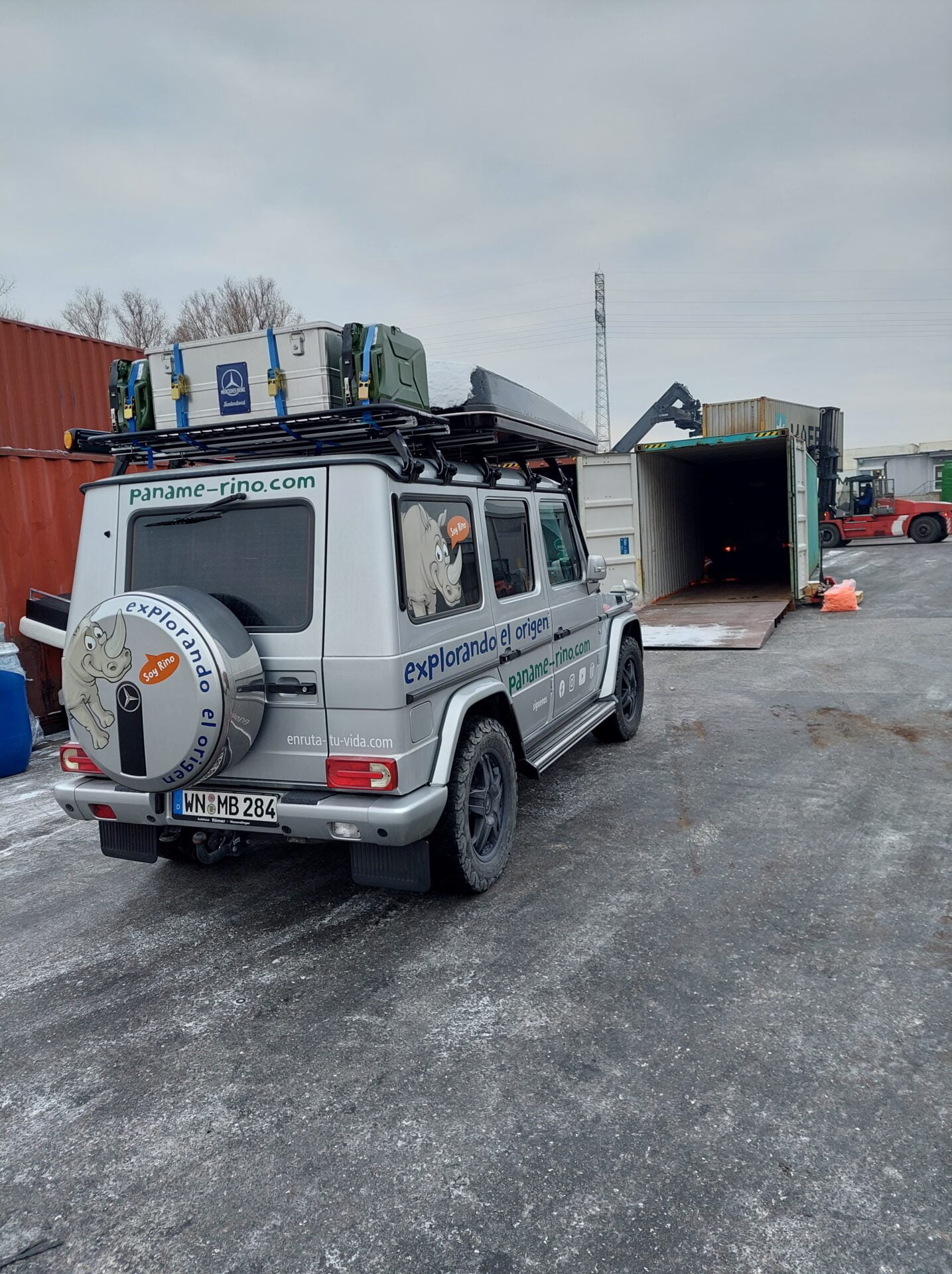 10 Aug

Panamericana – This is what matters in advance

The equipment

The answer to the question, about the right equipment depends of course significantly on the type of travel. If I stay on "asphalt" and stay in Airbnb's it probably reduces to a minimum. But that's not exactly our plan. Simply a few days in the nowhere "free standing", where it pleases us just, needs then already one or other more at equipment. What we have so with us and what has proven itself as after the end of the first stage, we present you with pleasure in our video (link follows)

Shipping

For all those who also want to ship a car, here are our experiences. We shipped with "caravan shippers" from Hamburg to Montevideo and chose the more expensive container solution. In the cheaper "RoRO- shipping" (roll on roll off) the vehicle is on the deck of the ship and is accessible to everyone. Therefore, vehicle break-ins occur again and again. During our passage in December/ January 2023, almost every vehicle shipped by the RoRo variant was broken open. If you also decide to use the container, find a "container buddy" in time. Here facebook – group of ioverlander is very helpful. Since two vehicles fit in one container, you can then share the cost. With Container-Buddy this costs per vehicle (as of end of 2022) for the passage Hamburg – Montevideo approx. 2.400 Euro. At the port in Montevideo another Euro 1.200,- per vehicle will be added for customs clearance. However, the container solution works only up to a vehicle height of 2.55m.

Gas

For those who, like us, travel for long periods in the country and want to cook, the question of gas supply. Many overlander bring their (empty) gas cylinders from D/Europe. The safety regulations for the crossing must be clarified with the shipping company; We bought a gas bottle on the spot in Buenos Aires www.servigassrl.com/

Here are two variants: The 10 liter bottle, which when empty, can be exchanged anywhere (even at large gas stations). Since this bottle was too big and bulky for us, we chose the smaller version with 3 liters. This is not exchanged but refilled. Filling stations are located throughout the country (or in all countries in South America) and are mapped on the ioverlander website.

Important: Please obtain in advance from Wynen-Gas (www.wynen-gas-de) the gas adapters for North and South America.