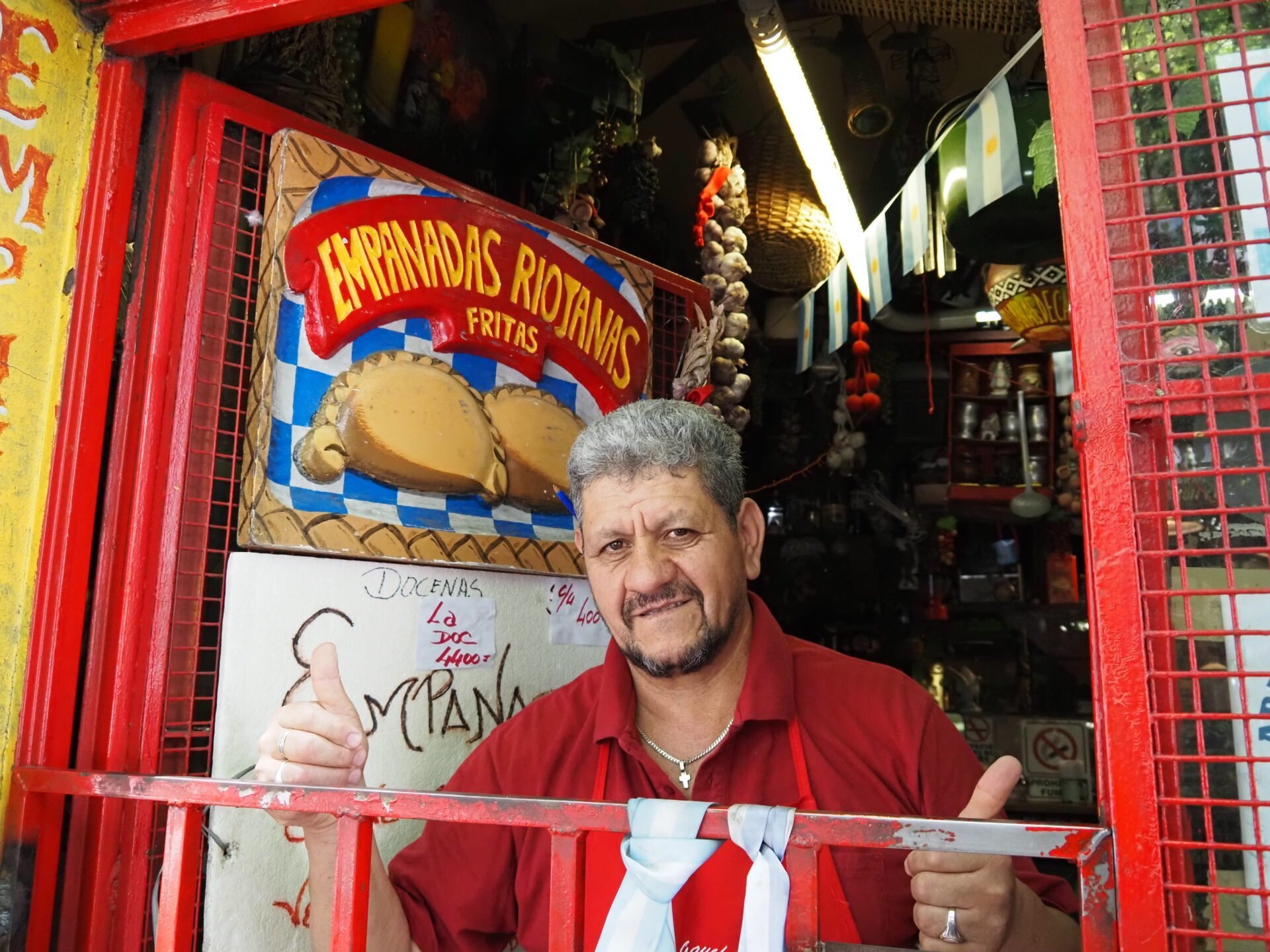 13 Aug

Culinary through Buenos Aires

You should try this – Delicioso!

Who is surprised? Good argentine Meat is of course at the top! We have also (unfortunately) tasted a lot of it. But it tastes just damn good. Among the countless barbecue restaurants (parrilla) are our three favorites

– Gran Parrilla del Plata , calle Chile 592

– Desnivel , calle Defensa 855

– Calden del soho, Honduras 4701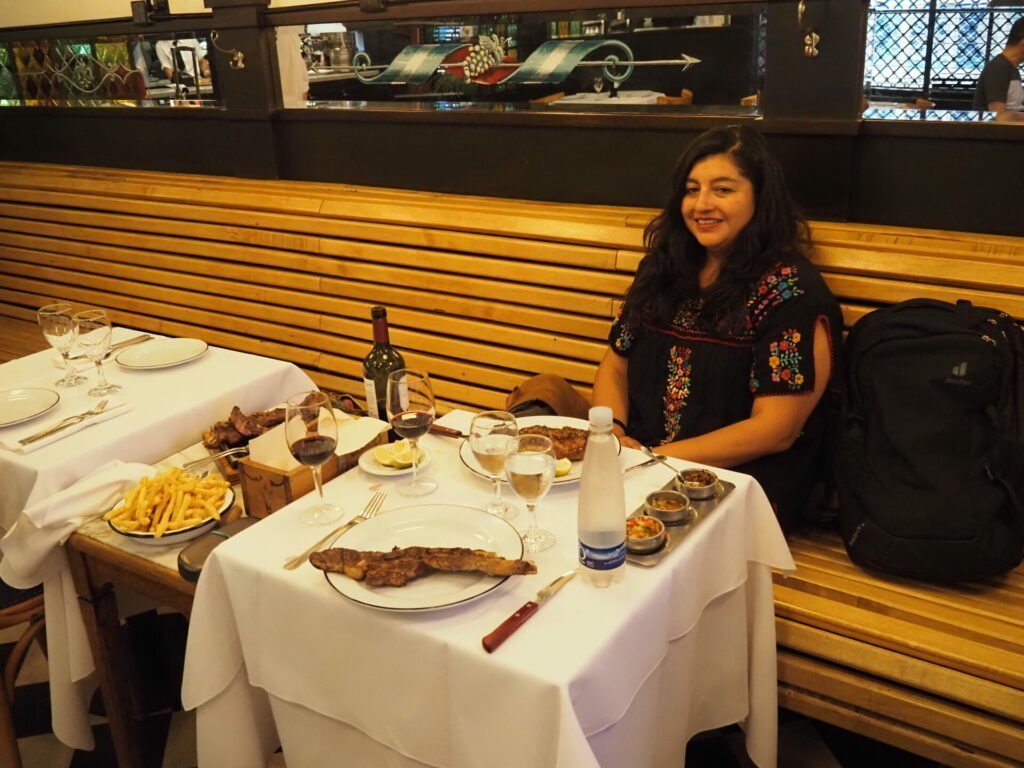 Since a steak often starts at 300 gr, you may well consider ordering one for two. With some side dishes and a good bottle of Argentine red wine you will be full. Promise!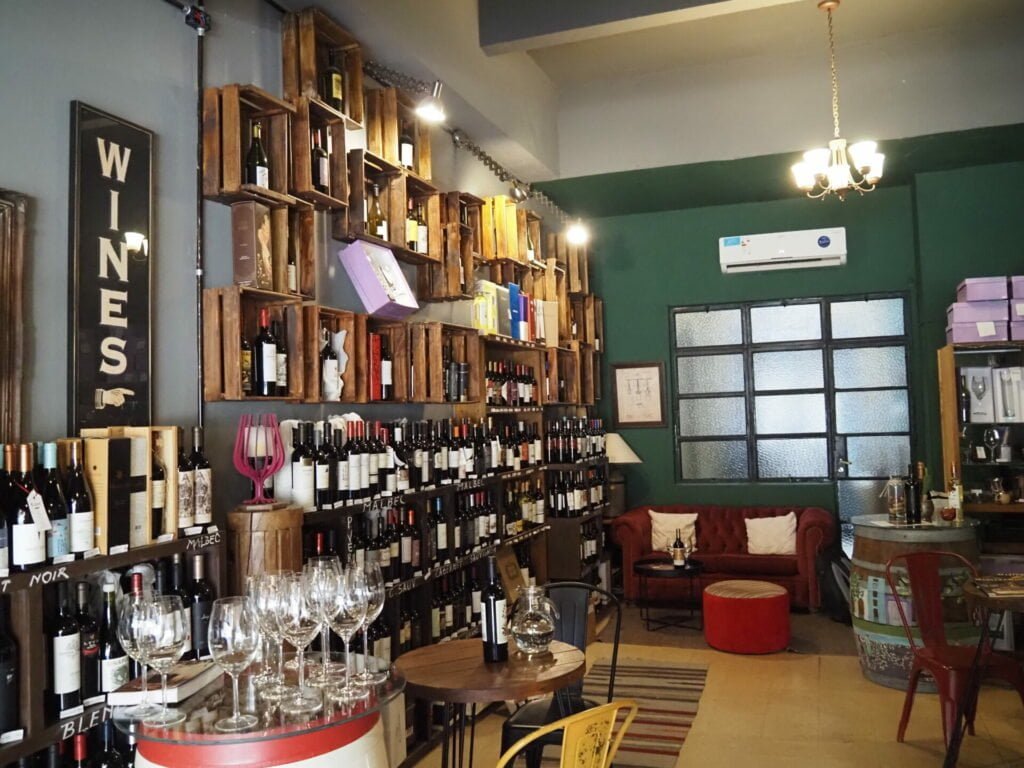 Speaking of which, Argentine Wine! Especially the red wines are excellent. A "Malbec" or "Cabernet Franc" from Mendoza or Salta is a must to try. If you want to know more about "Argentine wine" and taste a wine or two, we recommend the following address:
1853 the wine experience, calle Bolivar 1015, District San Telmo
Very pleasant location and a really cool owner.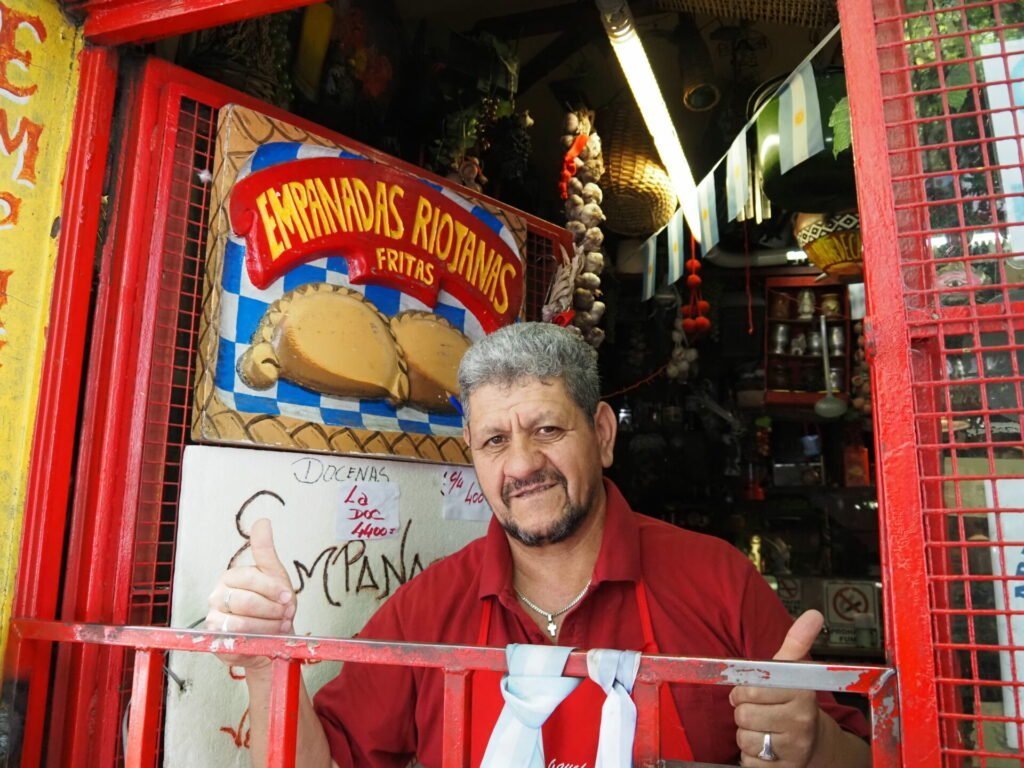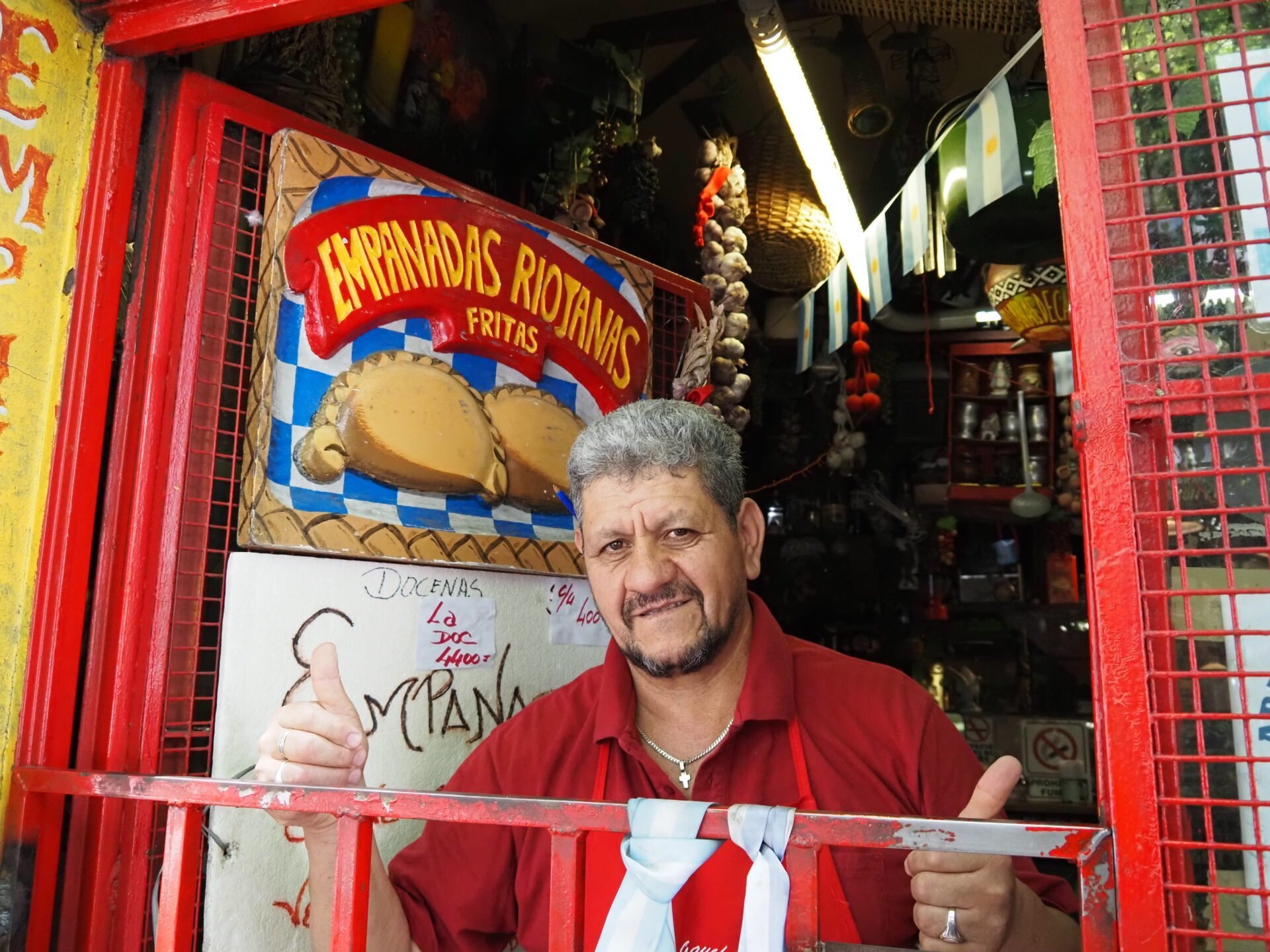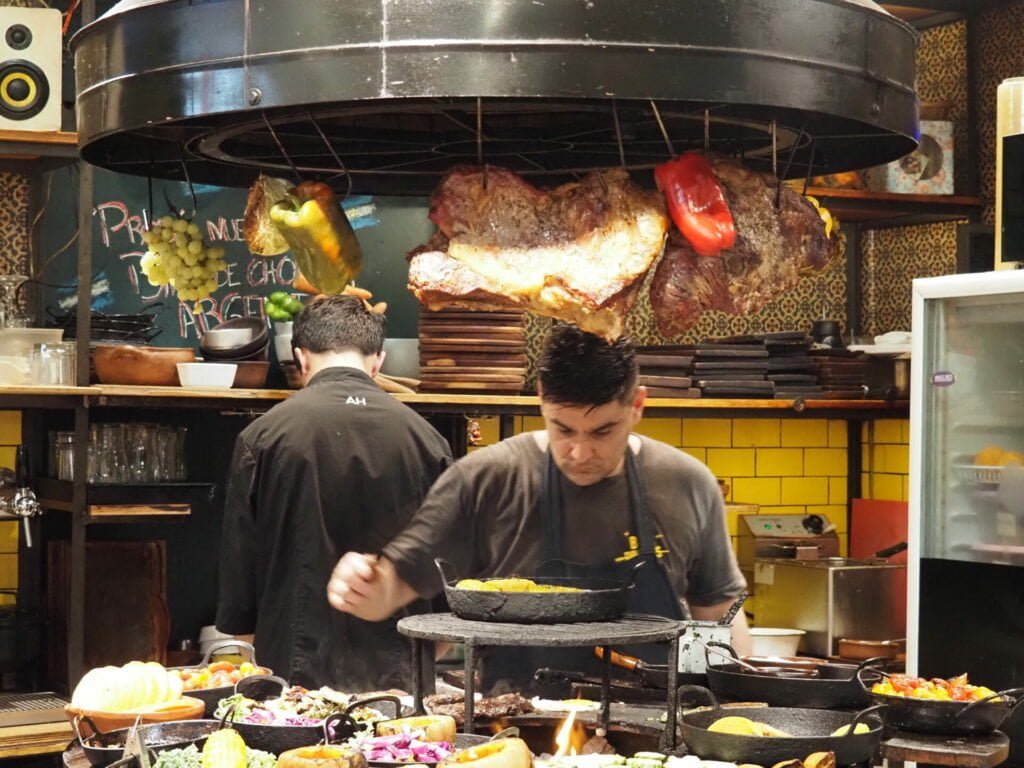 Then there are the"Empanadas". They, too, are virtually part of the basic supply of Argentines. Dumplings, usually filled with minced meat or chicken, but also available vegetarian. In the broadest sense, the Argentine answer to the Swabian Maultaschen! Here the Argentinean prefers to drink a cold beer with it (very tasty the brand "Patagonia"). Also here two empanada – recommendations from us.
– El Honero, in the San Telmo market hall. Always full to bursting!
– El Gauchito, 414 Independencia Avenue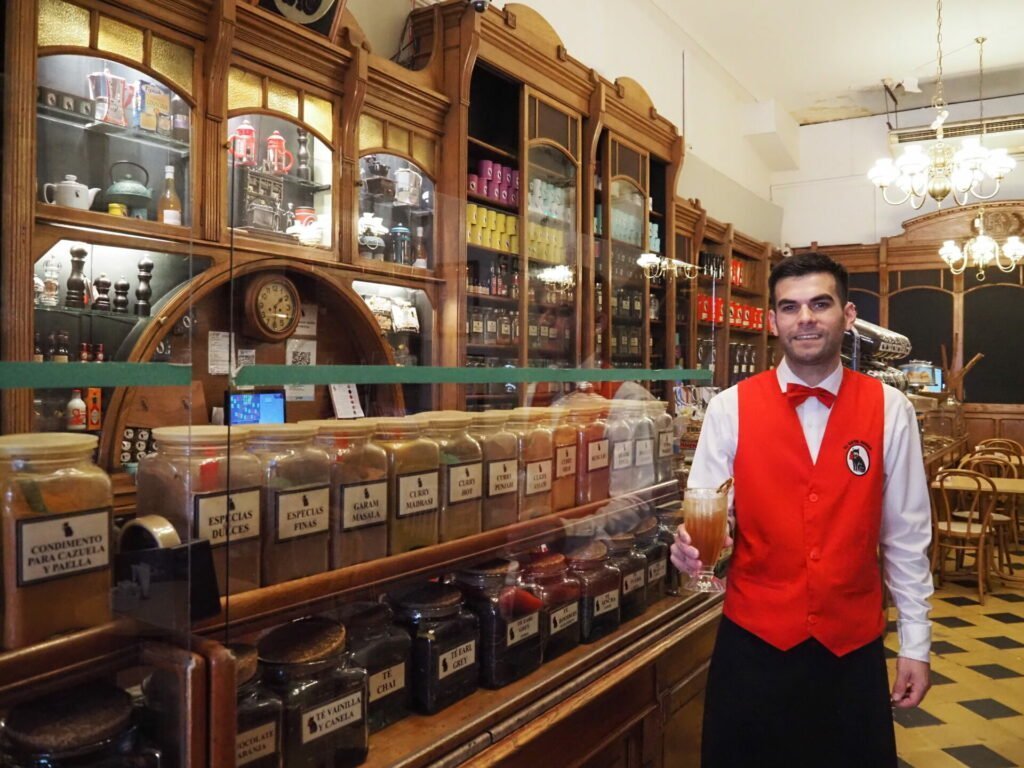 That the Argentines have a lot in common with the Italians can also be seen in the preference for "sweets" and in "Ice cream". Dulce de Leche is a caramel cream "pappsweet" for our taste. But again, just try it.The Argentine ice cream can definitely take on the Italian. Great quality. Here is our tip: the franchise chain "Rapa Nui",with some branches in BA. Exceptional ice cream creations and, in addition, good chocolate.
And finally, a really good "coffee".That there is an excellent cafe culture in BA is no secret. Grazie Italia! But a special feature are the "Bares Notables". This type of cafes are housed in historic buildings and spread a great flair. Also here two recommendations from our side:
La Poesia, calle Chile 5022.
El Gato negro, Ave. Corrientes 1669
This was a tiny foray into the culinary map of Buenos Aires. In a 14 million metropolis with immigrants from all over the world, you can naturally look into many cooking pots. New for us was, for example, the Armenian cuisine, very tasty and also healthy.
Tip: SARKIS, Thames 1101
Finally, a word about the price level. If you come to the country with Euros or Dollars and exchange at the Dollar Blue rate, Buenos Aires / Argentina is really cheap. Dinner for two, in a good "parrilla" (steak restaurant) with a bottle of wine, one is with 20 – 25 euros there. This, of course, looks unfortunately different for the Argentines. They usually do not have the ability to exchange Euros or Dollars, so BA is an expensive city for the average resident. Therefore, please be very sensitive with the luxurious situation for us.